After browsing through facebook, THIS appeared on my feed:
Promotion poster


Lucky me! For the past few weeks, I've been considering getting myself Wonder Pore Freshner after reading so many reviews on it and none of the reviews were bad.
So, I waited till it was the 13th. I went to the Etude House in Gurney Plaza and purchased 2 bottles of Etude House Wonder Pore Freshner 500ml. It was priced at RM79.90 per bottle. Since I bought 2, total came up to RM159.80.
Since I did purchase over RM100, I was entitled to get the above free gifts mentioned in the poster and also a hamper which is said to be worth RM100.
In the hamper, these are the things given:
nail polish
Pencils, not the pouch
Pic credit to

mylipstickbullets.blogspot.com
Essence mask
pic credit to

prettyandcute.com
Hand mask
pic credit to

erinelay.com
pic credit to

yesstyle.com
Mirror
Pic credit to

ohlala.tarad.com
That's all that was in the hamper.
Other than then above free gifts, I also got :
only got one of this
pic credit to

beauty-start-from-dailylife.blogspot.com
I got 2 of this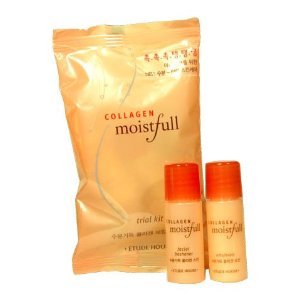 pic credit to bunnykisskawaii.blogspot.com





Really liked the generosity of the promoters at Etude House Gurney Plaza in giving lots of freebies. Freebies totally made my day!
P.S. To the blogs and sites I mentioned below each pic, Thank you so much for your wonderful pictures!
Unfortunately the promo is now over, but, fret not! They have many ongoing promotions and each promotion is just as good!